The magical adventure begun in The Bear and the Nightingale continues as brave Vasya, now a young woman, is forced to choose between marriage or life in a convent and instead flees her home—but soon finds herself called upon to help defend the city of Moscow when it comes under siege.
Orphaned and cast out as a witch by her village, Vasya's options are few: resign herself to life in a convent, or allow her older sister to make her a match with a Moscovite prince. Both doom her to life in a tower, cut off from the vast world she longs to explore. So instead she chooses adventure, disguising herself as a boy and riding her horse into the woods. When a battle with some bandits who have been terrorizing the countryside earns her the admiration of the Grand Prince of Moscow, she must carefully guard the secret of her gender to remain in his good graces—even as she realizes his kingdom is under threat from mysterious forces only she will be able to stop. (blurb taken from Goodreads)
It may well be still summer but I just spent three days under the snow covered trees in medieval Russia. This book tugged at my heart and took a huge chunk of it with it. It was beautiful. Katherine Arden's writing is just so brilliant, she really puts effort into every single paragraph. I cried at mere sentences and marvelled at her skill as a writer. Her language is sophisticated and she manages to say so much with just a few words. It's like poetry, really.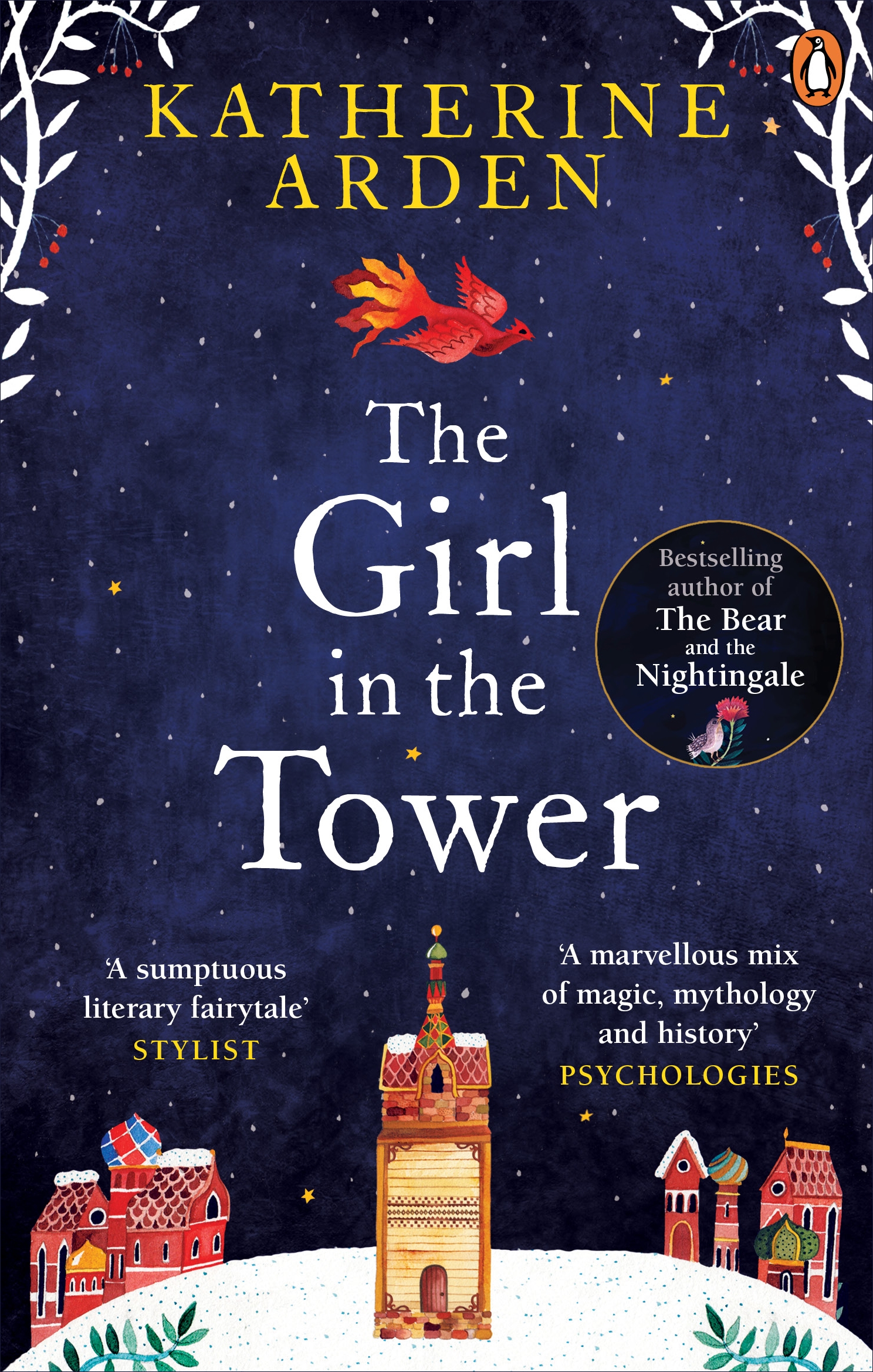 The Girl in the Tower picks up right where The Bear and the Nightingale ended, but it is much more action packed than the first book. That's why I think it will appeal more to those who found the story a bit slow in The Bear and the Nightingale – here the pacing is fast and unexpected. I really loved the occasional references to the events that took place in the first book because they were there but the author didn't summarise them fully which usually happens in series.
Morozko and Vasya are my dream team. I swooned over all their shared scenes and found them heart wrenching and at times almost unbearable. We get to see so much more of Morozko here, his story, his reasons for visiting Vasya, and Vasya herself has grown so much from the first book. She is a wonderful lead character and I adored her.
Arden's characters are so well written, complex and fleshed out, full of flawes yet so lovable – in short they feel very realistic – it is a breeze of fresh air from the typical YA series where everyone is pretty much the same. Sasha and Olga were portrayed so intricately, I loved the way we got to see more of how and why they do the things that they do. This is character development at its highest.
Despite the fairy tale elements this book reads more like historical fiction than fantasy. Arden took great care to portray the medieval Russia properly; there is a mixture of politics, feminism, fairy tales, religion and the struggle for power. Vasya was trying to break free from the traditional role of women in Russian society and she deserves all the praise for that. The world building was just stunning.
The food! OMG, I loved the food descriptions. The writing in general was very atmospheric, it really transported me to that world despite the fact that I am currently on holiday and it's hot outside – it felt chilly while reading the book. I really can't tell you enough how much I adored this book. It got all the stars.
The trouble is, I'll have to wait until January to read the next and final book in the series. How will I ever manage that?
Witch. The word drifted across his mind. We call such women so, because we have no other name.

Katherine Arden, The Girl in the Tower